Uzbekistan or Central Asia tour packages usually include cities such as Bukhara, Khiva, Samarkand, Andijan. Now we will talk about last-mentioned. Like other Asian cities, it also has bazaar. This market looks extremely big. All residents come here to make purchases, since there is wide products range, delicious bread, various spices. This place is very popular among tourists, who want really know this city.
It's better visit market early in the morning, while weather not so hot and sellers just put their goods on shelves. First thing buyer sees appear long fried dough rows. Famous puff cake called katlama, fresh fried dough. These cakes are made throughout Uzbekistan, but here that they considered the most delicious containing many layers.
Next follow lines off freshly baked round bread, called patyr. Such loaf weight reaches 1200 g. Special bread flavor spreads through air, so even if you had a good breakfast, you still can't get past these cakes either not try them.
Inside each selling spot, travelers can always find line with prepared food, which made mainly from meat or offal. Salesmen offer national dishes huge variety, including delicacies like kazy made from horse meat. Appetizing aromas spread throughout market, so some dishes definitely worth a try. Sellers will be happy to tell you how these dishes are cooked and how best to eat them.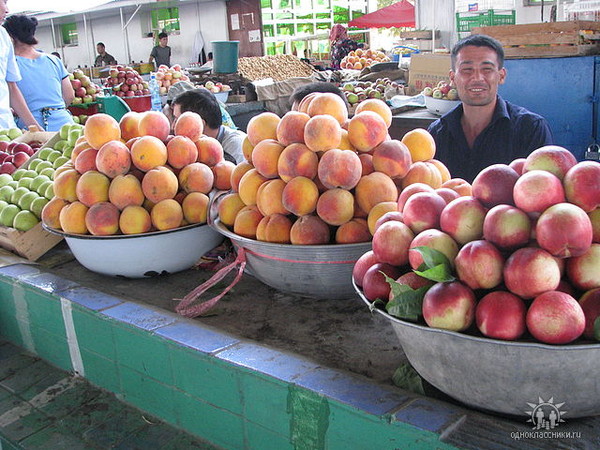 Next come rows with all kinds of fruits, vegetables, greens, nuts, of course fresh meat. People here are very friendly either sociable; therefore, communicating with bazaar sellers, everyone can feel special atmosphere of eastern hospitality. More information about Central Asia trips or tours available on our website https://eastroute.com